■ Efficient and energy-saving turbocharged water-cooled diesel engine.
■ Low vibration, low noise and low emission.
■ Excellent fuel system.
■ Advanced cooling system.
■ Intelligent control system.
Item

Unit

Data

Name

Rotary Drilling Rig with Lock Pipe

Model

GR800

Max. Drilling Depth

m

80

Max. Drilling Diameter

mm

2200

Engine

/

Cummins 6BT5.9-C400

Rated Power

kW

298

Rotary Drive

Max. Output Torque

kN.m

280

Rotary Speed

r/min

6-22

Main Winch

Rated Pulling Force

kN

230

Max. Single-rope Speed

m/min

50

Auxiliary Winch

Rated Pulling Force

kN

50

Max. Single-rope Speed

m/min

40

Inclination of the Mast   Lateral / Forward / Backward

/

±5/5/15

Pull-Down Cylinder

Max. Pull-down Piston Push Force

kN

190

Max. Pull-down Piston Pull Force

kN

200

Max. Pull-down Piston Stroke

mm

6000

Chassis

Max. Traveling Speed

km/h

1.5

Max. Grade Ability

%

30

Min. Ground Clearance

mm

300

Track Board Width

mm

800

System Working Pressure

Mpa

35

Machine Weight (Exclude Drill Tools)

t

80

Overall Dimension

Working Status           L×W×H

mm

10770×4800×23550

Transportation Status      L×W×H

mm

17400×3500×3550

Remarks:

Technical parameters are subject to change without prior notice.

Technical parameters are customizable according to customer's requirement.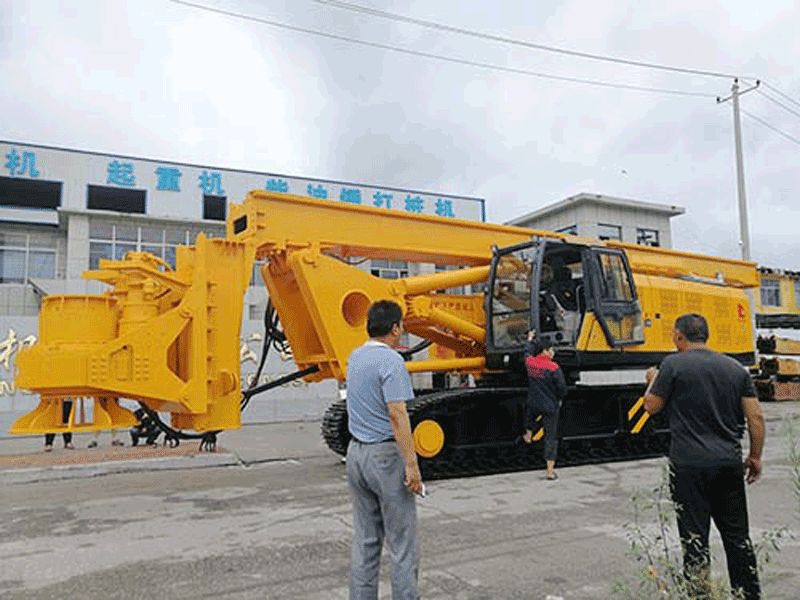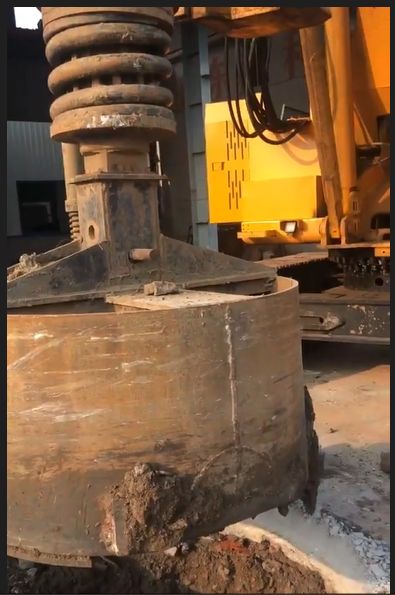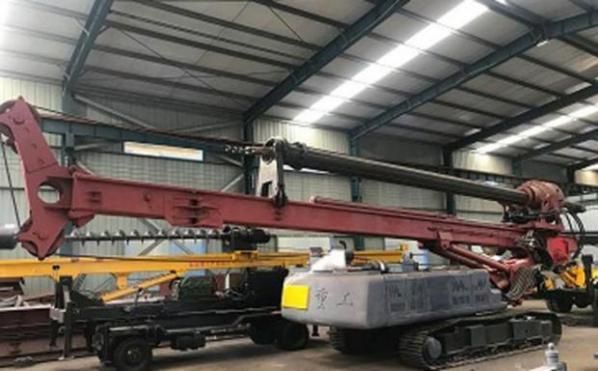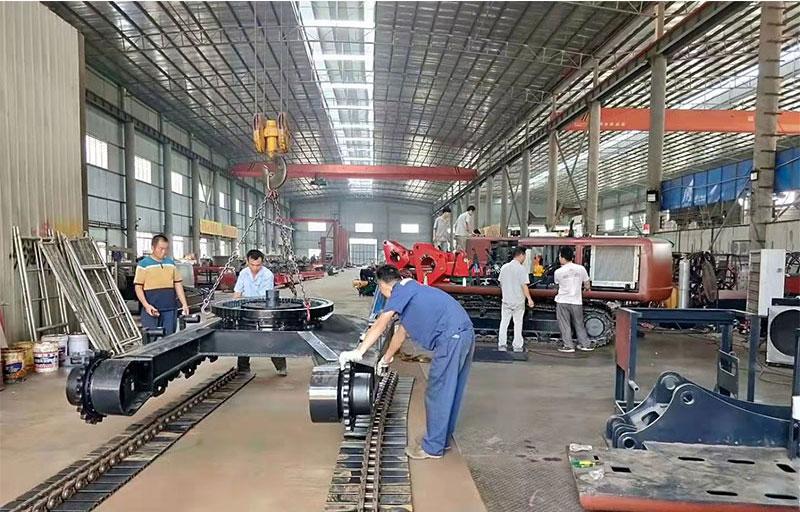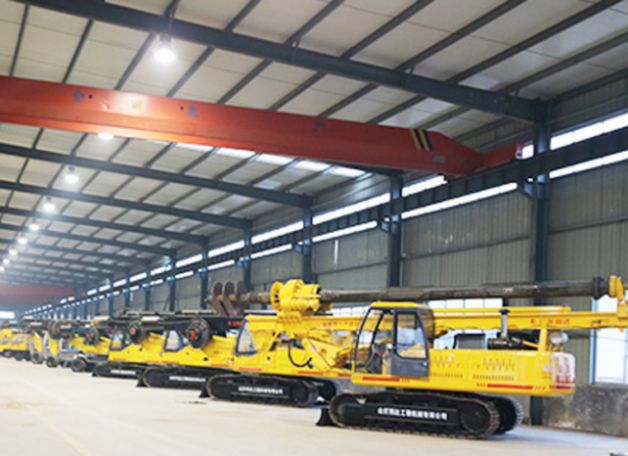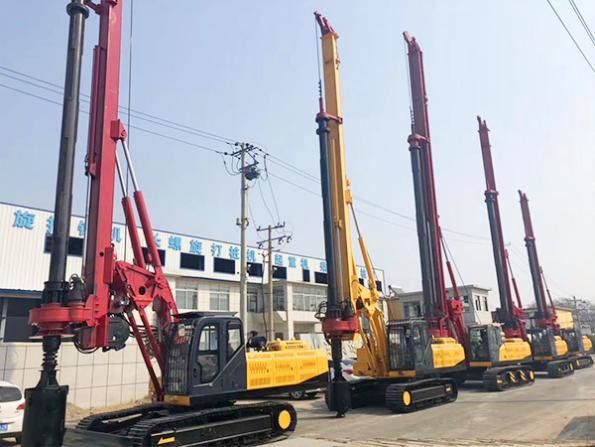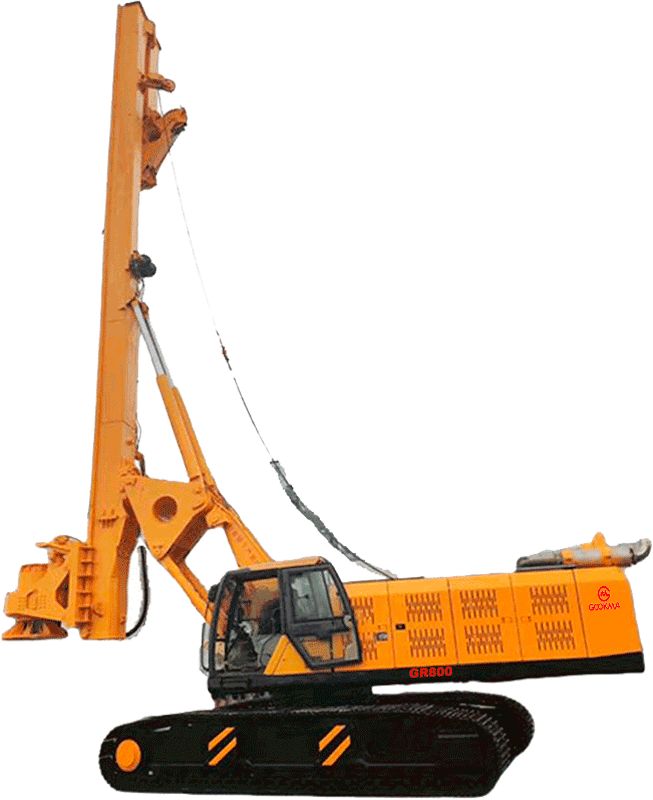 1.Special hydraulic telescopic crawler chassis, large diameter slewing support, with super stability and convenient transportation;
2.Engines adopt internationally renowned brands with strong power, energy saving and environmental protection. Three-package service outlets are all over the country;
3.The main hoisting structure of the rear single-row rope greatly prolongs the service life of the wire rope and reduces the use cost;
4.Various drill pipe configurations can be selected to meet the construction of large-hole deep pile in hard stratum;
5.The whole machine matches reasonably, and the key parts adopt stable, reliable and high-performance international well-known brands. Such as imported hydraulic motors, imported electrical components, etc;
6.All drill pipes are made of high-strength alloy and high-quality pipes, which ensures the dimensional accuracy, excellent mechanical properties and welding adaptability of drill pipes. Secondary strengthening heat treatment for special steel pipes (such as core-jointed steel pipes) greatly improves the torsional performance of drill pipes;
7. The main hoisting of single-row rope is adopted to solve the problem of wear and tear of the rope effectively, and to improve the service life of the rope effectively. A drilling depth detection device is installed on the main hoisting, and a single-layer winding rope is used to make the depth detection more accurate. The main hoist has the function of "following down" to ensure drilling speed, synchronization with wire rope and easy operation.