Specifications
| | |
| --- | --- |
| Name | Mini Hydraulic Excavator |
| Model | GE10 |
| Engine | Changchai 192F / Koop 192 |
| Power | 8.8kw / 12hp |
| Chassis width | 930mm (36.6in) |
| Crawler height | 320mm (12.6in ) |
| Crawler width | 180mm (7.1in) |
| Crawler length | 1200mm (47.3in) |
| Control mode | Mechanical |
| Hydraulic pump | Gear pump |
| Boom swing function | No |
| Working device mode | Backhoe |
| Bucket capacity | 0.025m³ (0.883ft ³) |
| Digging depth | 1600mm (63in) |
| Digging height | 2490mm (98in) |
| Bulldozer lifting height | 200mm (7.88in) |
| Slewing radius | 1190mm (46.9in) |
| Traveling speed | 0-4km/h |
| Climbing ability | 30% |
| Weight | 980kg (2162lb) |
| Dimension   (L*W*H) | 2650*770*1330mm                                                                                                                  (104.41*30.34*52.40in) |
● Multifunctional ● Small and Flexible ● Weight 1Ton (2200lb) ● Digging Depth 1600mm (63in) ● Suitable for Work in Garden and Greenhouse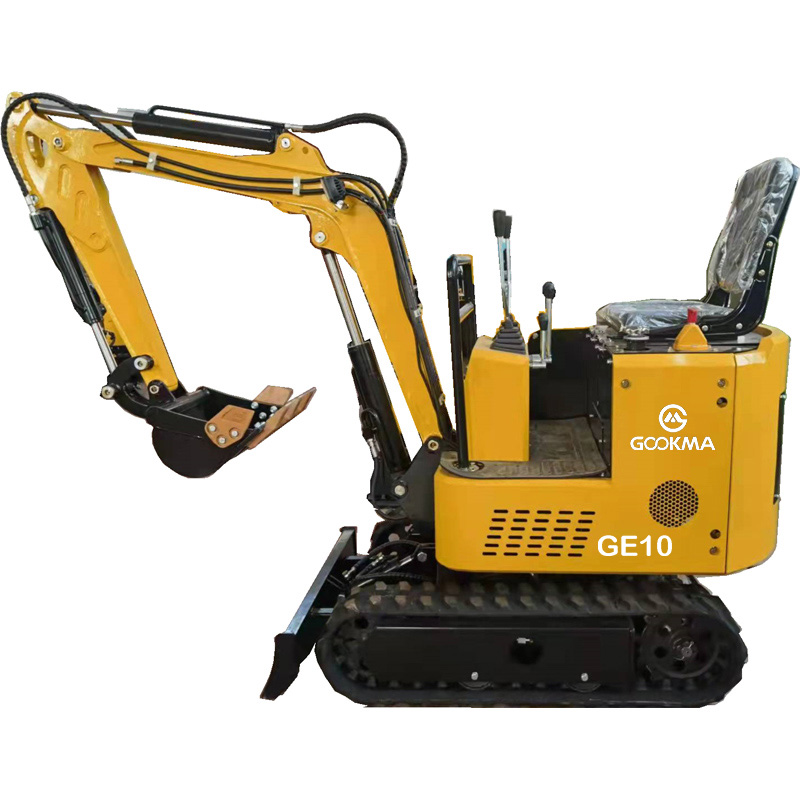 GE10 Mini Hydraulic Excavator
Features and Advantages:
1.The GE10 mini hydraulic excavator equips with famous brand hydraulic system, the performance is stable and reliable. 2.Humanization design, the operation handles are concentrated, the machine is of easy operation.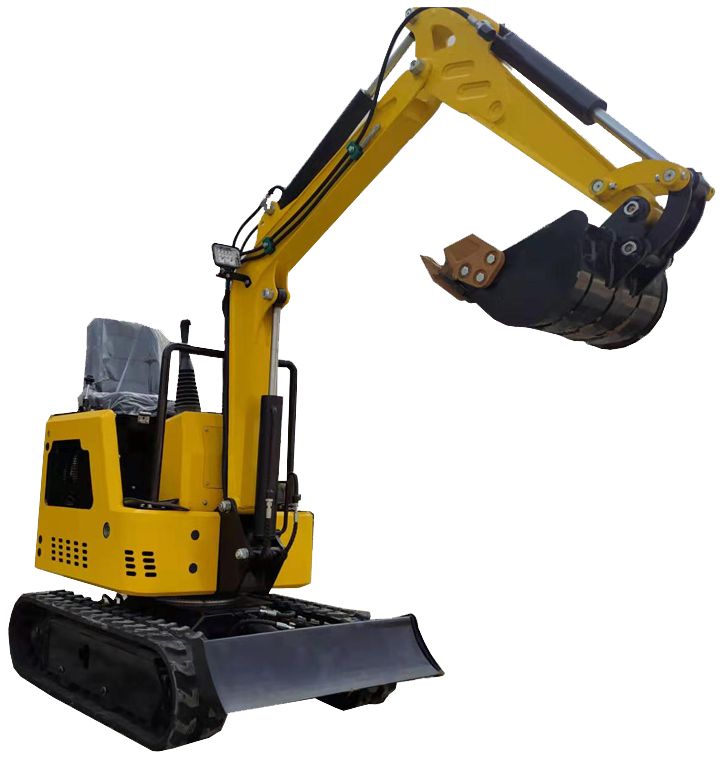 3.Equips with famous brand engine, high reliability, high working efficiency, low fuel consumption, meets requirements of environment protection. Small size, agile mobility, suitable for working in narrow and low places, such as fruit garden, greenhouse, indoor spaces etc.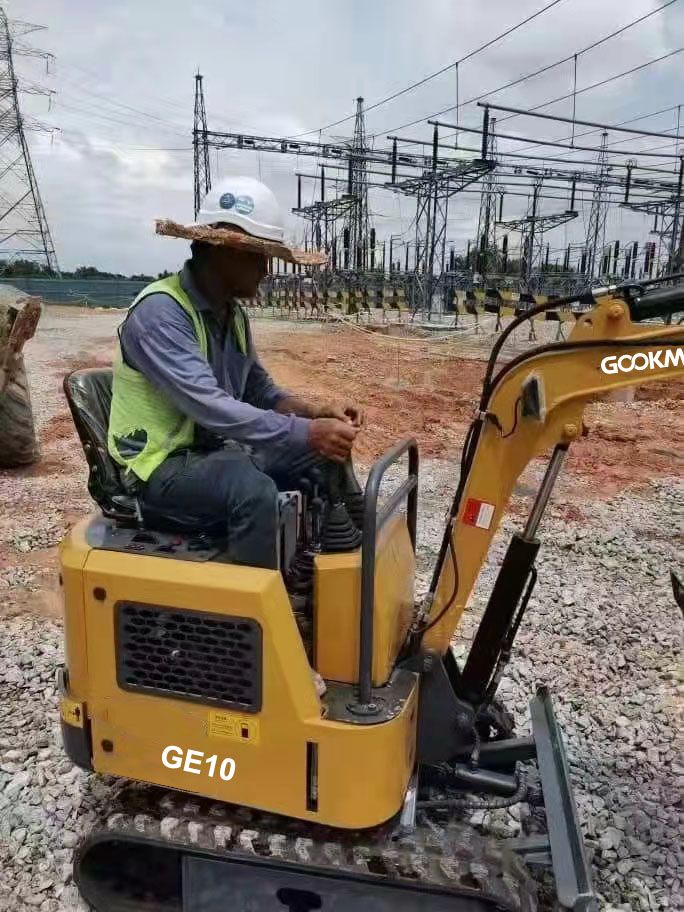 5.Multifunctional, it can change with different working attachment quickly through the quick coupler, to make various works by one machine.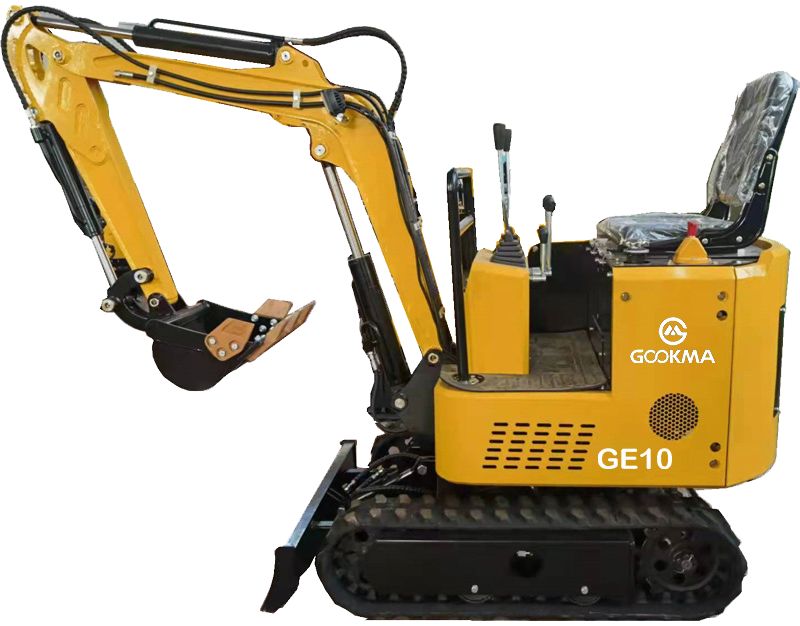 Applications
Gookma GE10 multifunctional rubber crawler mini hydraulic excavator is of wide applicability, it's widely used in many construction projects, such as municipal, highway, railway, irrigation, river, bridge, power supply and communication construction etc., and has been enjoying high reputation among customers because of it's reliable performance. Multi Functions for Multi Purposes