Specifications
Name
Half-feeding Combine Rice Harvester
Model
GH110
 Structure form
Crawler self-propelling

Engine

Model
ZH1110/ZS1110/H20
Type
Single-cylinder four-stroke horizontal water-cooled (Condenser cooled engine optional)
Power
14.7KW
Speed
2200 rpm
Overall dimension in operating status(L*W*H)
2590*1330*2010mm (102*52*79in)
Weight
950kg  (2094lb)
Width of cutting table
1100mm (43in)
Feeding quantity
1.0kg/s  (4.4lb/s)
Minimum ground clearance
172mm  (6.8in)
Theoretical operating speed
1.6-2.8km/h  (3250-9200ft/h)
Mud depth
≦200mm  (7.9in)
Total loss
≦2.5%
Sundries
≦1% (with wind selection)
Breakage
≦0.3%
Hourly production
0.08-0.15ha/h
Fuel consumption
12-20kg/ha  (26-44lb/ha)
Type of cutter
Reciprocating type

Thresher drum

Quantity
2
Main drum type
Stripping belt
Main drum dimension (perimeter*width)
1397*725mm  (55*29in)
Type of concave screen
Grid type

Fan

Type
Centrifugal
Diameter
250
Quantity
1

Crawler

Specification(pitch number*pitch*width)
32*80*280mm (32*3.2*11in)
Gauge
610mm  (24in)
Transmission type
Mechanical
Brake type
Internal jaw
Re-thresher type
Axial flow spiked
Grain collecting type
Manual grain collecting
Technical parameters are subject to change without prior notice.
● Agile Mobility
● Small Size for Working in Small Fields
● Half Feeding, Keeps Straws
● Feeding Quantity:1.0kg/s (4.4lb/s)
● Production Capacity: 0.08-0.15ha/h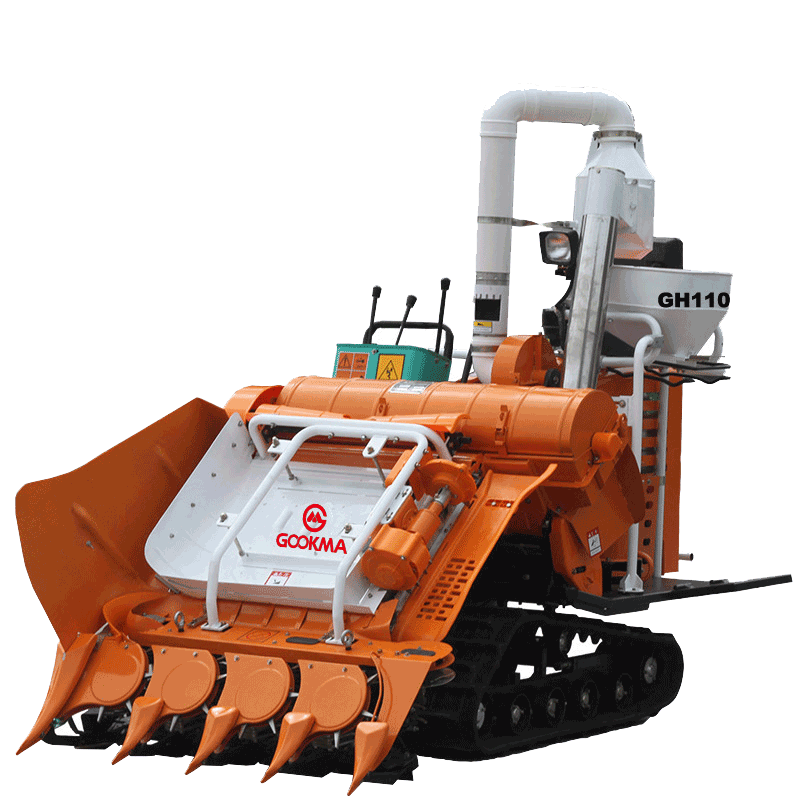 GH110 Half-feeding Combine Rice Harvester
Features and Advantages:
1.Gookma GH110 half feeding combine rice harvester is a national major support project of agricultural machinery.
2.The machine is of low-cut stubble,flexible in field operating,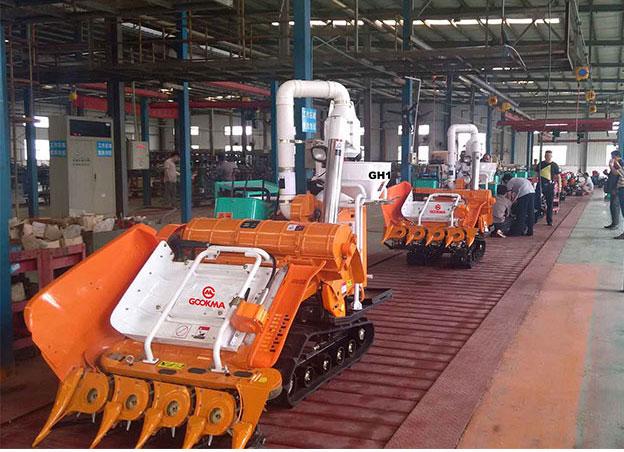 3.It's small size, light weight, easy in travel control, flexible in turning. It's simple in disassembling and convenient for maintenance. 
4.It can be operated in both dry fields and paddy fields, suitable for harvesting in plain areas and in hilly areas.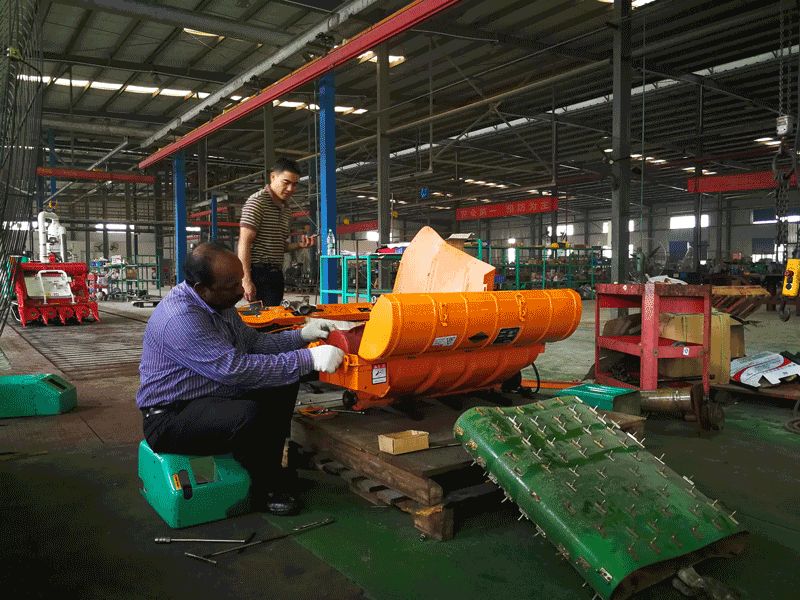 5.It's of compact structure, threshes in two times. The first threshing integrates threshing and conveying, and the second threshing integrates threshing and sundries removal. The overall threshing effect is good.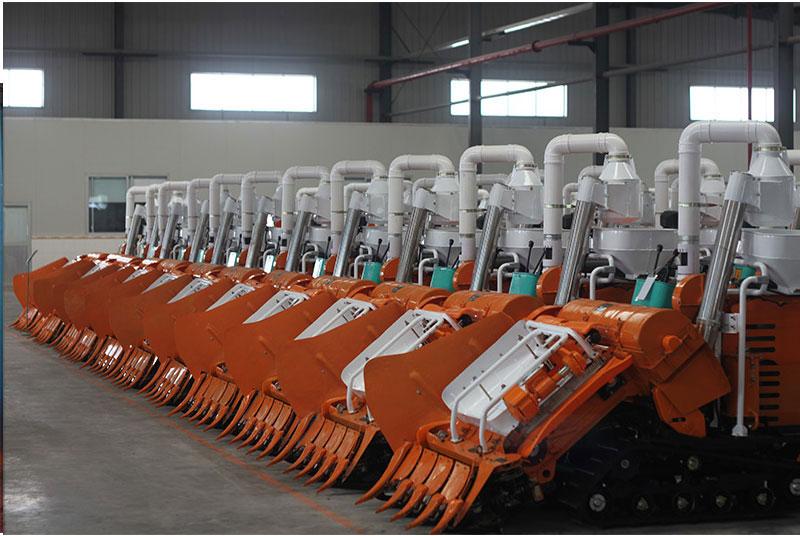 6.It's of Low fuel consumption and high working efficiency.
7.The machine keeps straws  for recycling applications.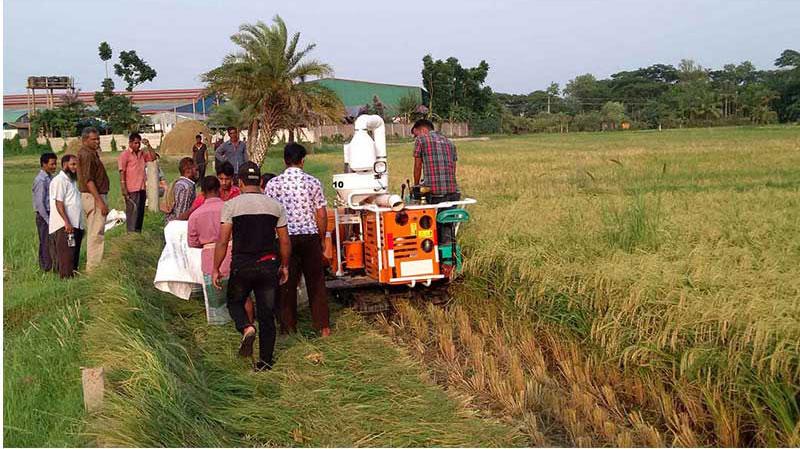 Application Cases
Gookma small half feeding combine rice harvester is suitable for both family use and for small business purpose, it has been selling well and very popular in both domestic and overseas market, and has been enjoying high reputation among customers.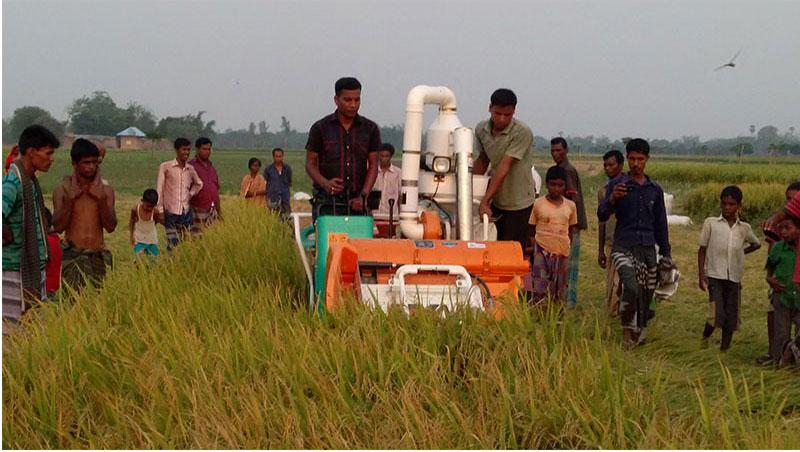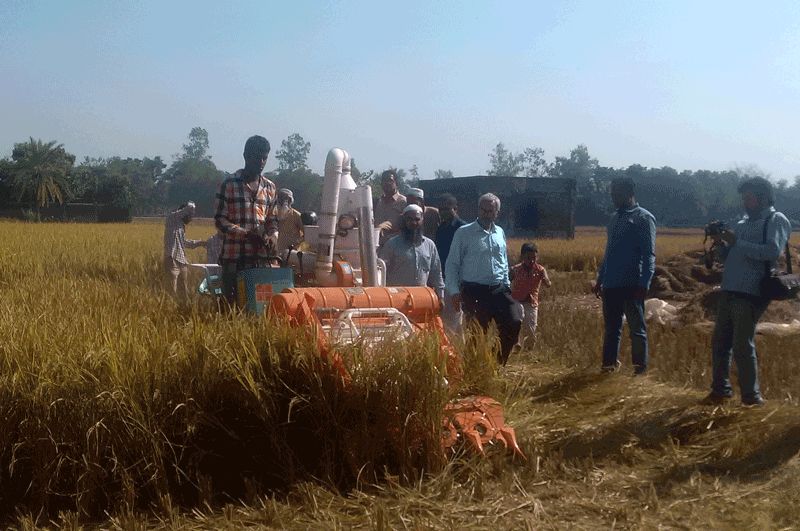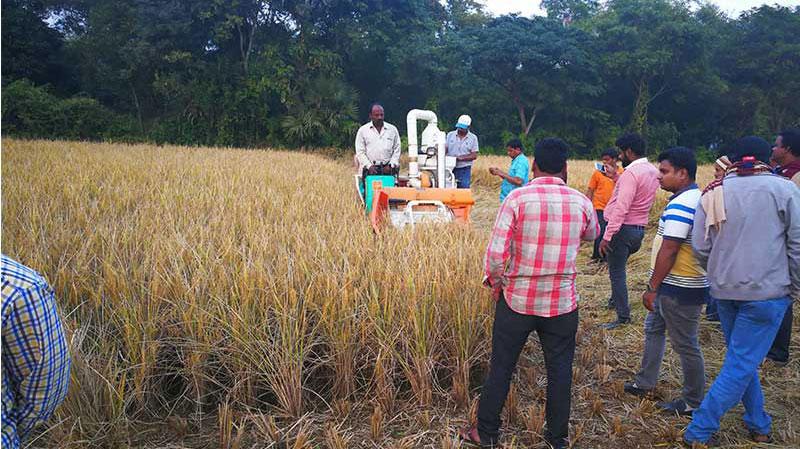 Production Video